In this time of social distancing many of us have moved our focus to our interior worlds. We are carving out space in our home for an office, finding creative ways to keep children engaged in learning away from the classroom, and watching our news anchors and celebrities broadcasting from their homes. With this in mind, Assistant Director Ann Orlowski thought it would be a prefect time to take a look at the spaces where our artists create their work.
An artist's studio is a retreat where they can change focus from the demands of the external world to the demands of their art. Part of the importance of this space is creating a mental place to work, but studios are also a warehouse for the supplies and tools an artist needs in order to create the work they make. Artists are drawn to different spaces for different reasons, perhaps they are working in an extra bedroom in their house, or have turned a garage into a workshop, some artists have grand spaces with perfect light and room to spread out multiple projects at a time. But most of the artists I know would work anywhere, the dream of a perfect studio is always there, but if all they have is a broom closet, they would find a way to make work in that closet.
---
Tom Bartel- Athens, OH
---
Barry Roal Carlsen - Madison, WI
---
Carol Chase Bjerke - Madison, WI
---
Barry Newstat - Chicago, IL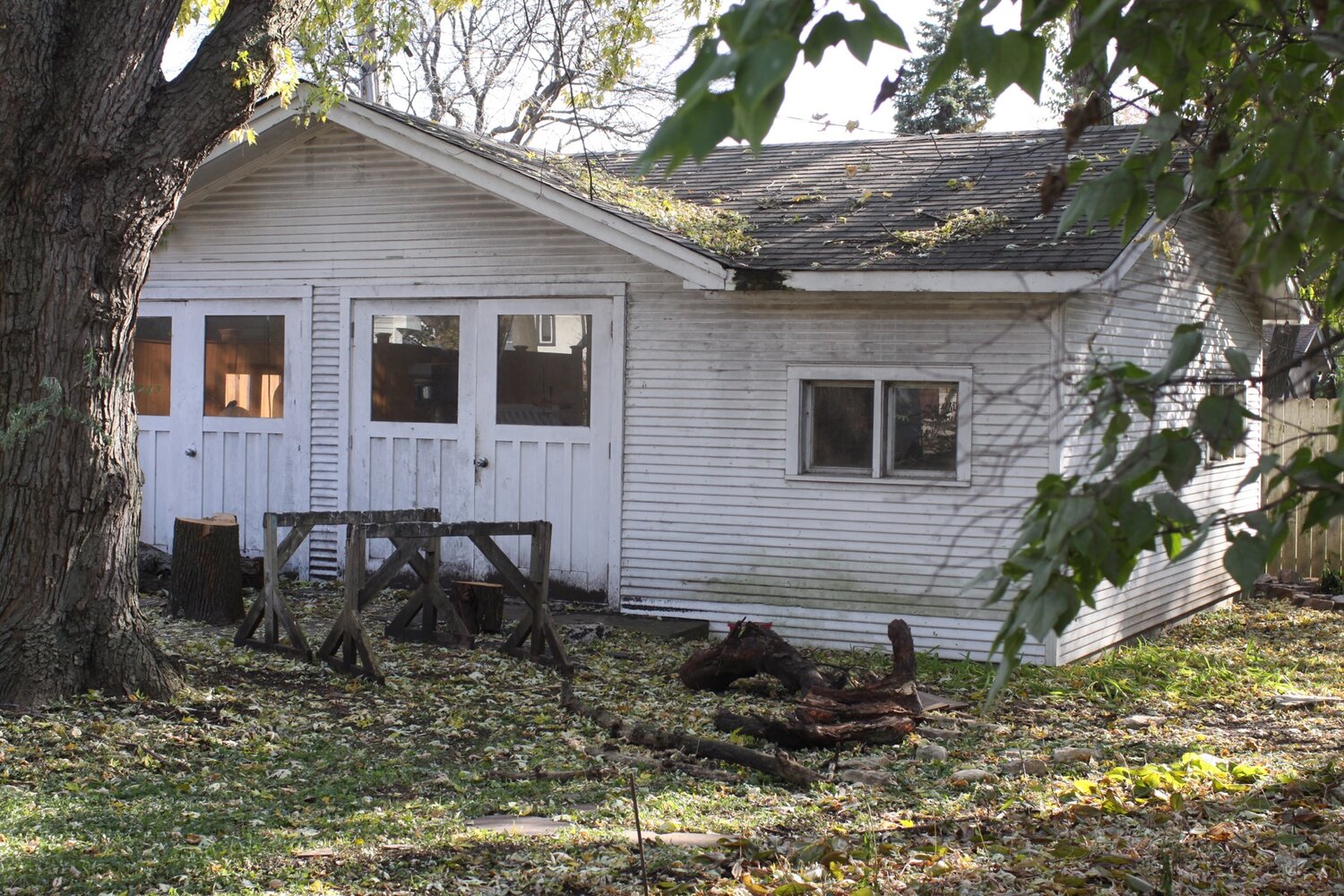 "Here are a few images of my studio/workshop and some thoughts
my bench: I chose to take this in the middle of a sculpture project. (there's a piece of 2x4 screwed onto the bottom of the sculpture so it can be held in the vise) When things are going well I turn into a mad scientist, so tools and wood shavings are everywhere. That actually feels pretty good even though tools begin to get buried under the shavings so I'm constantly searching for something.
my bandsaw: My favorite machine, I use it more than any other. Generally I prefer working at my bench over any machine, but using my bandsaw is always a sure thing. It was probably manufactured in the 1940's or earlier and weighs a ton (literally). All my machines are old cast iron beauties.
my lathe: My dad and I bought my lathe when I was in 8th grade. I don't use it as often as I'd like anymore, but when I work on it I feel like my dad is watching. Comforting to know too my 13 year old self used it.
my studio: It's much too small, doesn't have enough natural light and is in desperate need of paint. The concrete floor in the original part is not level and cracked. But I love this dilapidated old building. It was once a garage, I added on to it and built the doors. The trees (out of frame) are mature so there's great shade in the summer. The heat is good in the winter, and there's a pair of old speakers to the out-of-date stereo (!) that still sound great. It goes through a cycle of clean and organized to mass chaos and mess. But it's a peaceful and comfortable place. To me anyway.
I use the saw horses outside almost year round to do messy work, splashy paint etc., and dusty work. In nice weather it's just an all around great place to work.

I've been collecting pieces of logs from around town for my next round of sculptures. They're everywhere and I can't resist. It's borderline becoming a problem." - Barry Newstat
---
George Shipperly - Aurora, IL
---
Craig Clifford and Debbie Kupinsky - Appleton, WI
---
Nick DeVries - Minneapolis, MN
---
Charles Munch - Lone Rock, WI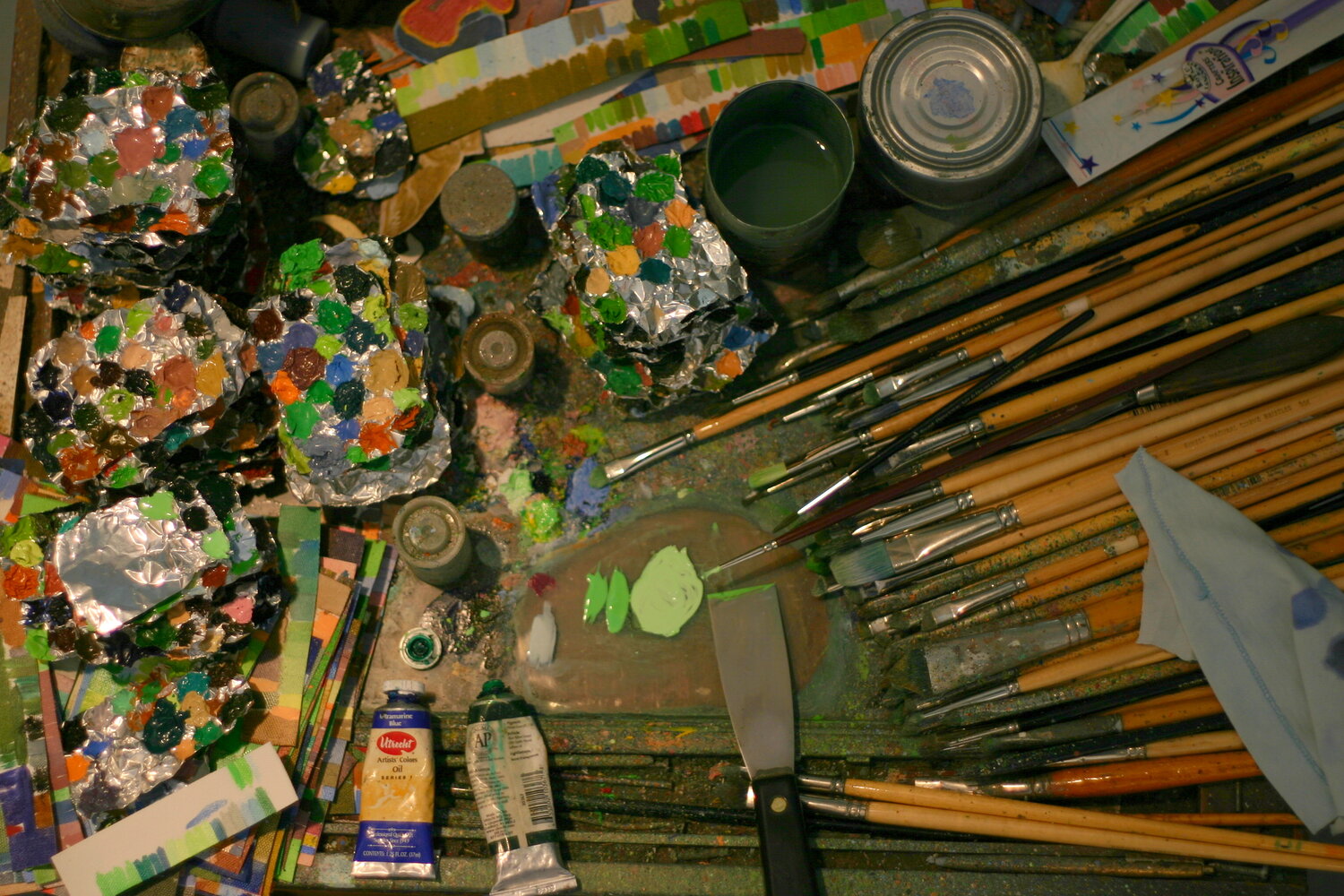 ---
Susan Richter-O'Connell - Menomonie, WI
---
Greg Schulte - Madison, WI
---
Juliane Shibata - Northfield, MN
The wall facing my work tables is covered in images that relate to current projects. This particular set of reference images was for Temporal Patterns, an installation I designed earlier this year that spanned 32 feet and included over one thousand real and ceramic flowers. Because this installation was so expansive, I had a quota of flowers I needed to make each day to stay on deadline. All these floral components were handbuilt and, along with the real flowers, were placed over decorative papers to create varied three-dimensional patterns. The use of multiples generates a field of repeated forms that visually energize the space around them.
In my functional work and wall tiles, I also employ ornamental motifs. I am intrigued by how patterns add decorative beauty to our surroundings and operate cross-culturally and throughout history. Working in a series allows me to take more risks as I decorate – for example, by altering the scale of a decorative pattern or how I layer two distinct patterns on each piece.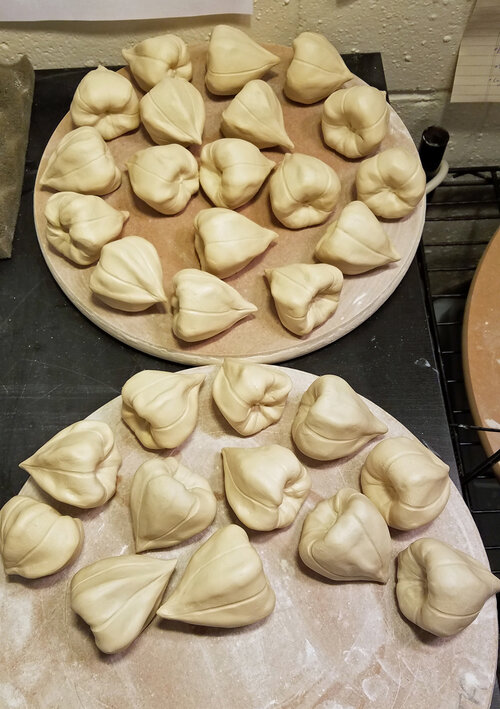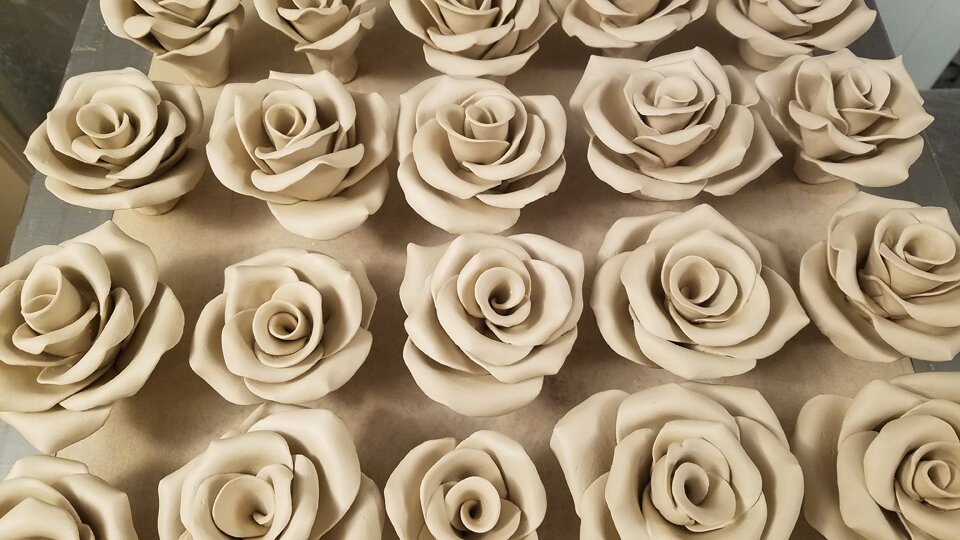 ---
Kelli Hoppmann - Madison, WI
---
Plein Air Studios
Jonathan Wilde
Diane Washa and Jonathan meeting to work outdoors.
---
Eric Thomas Wolever - Madison, WI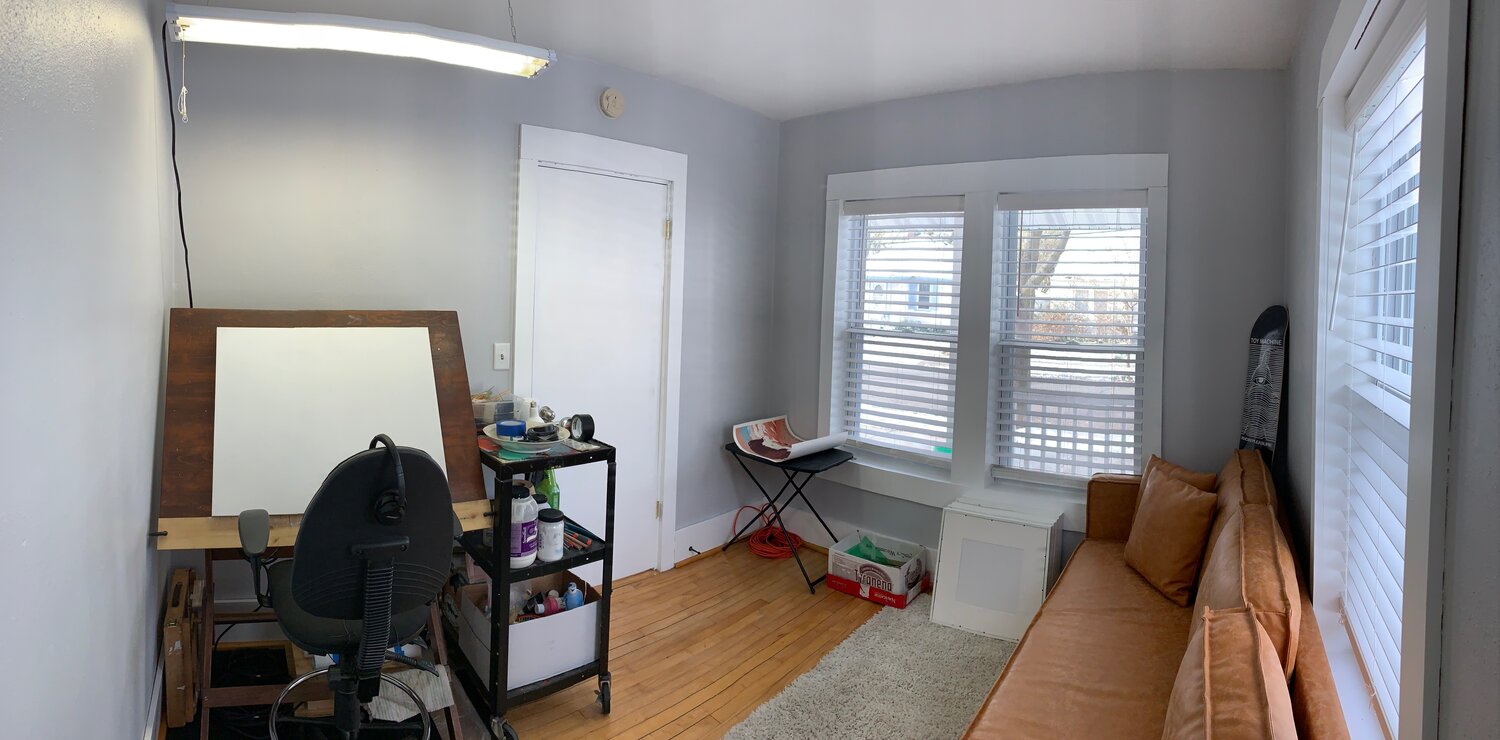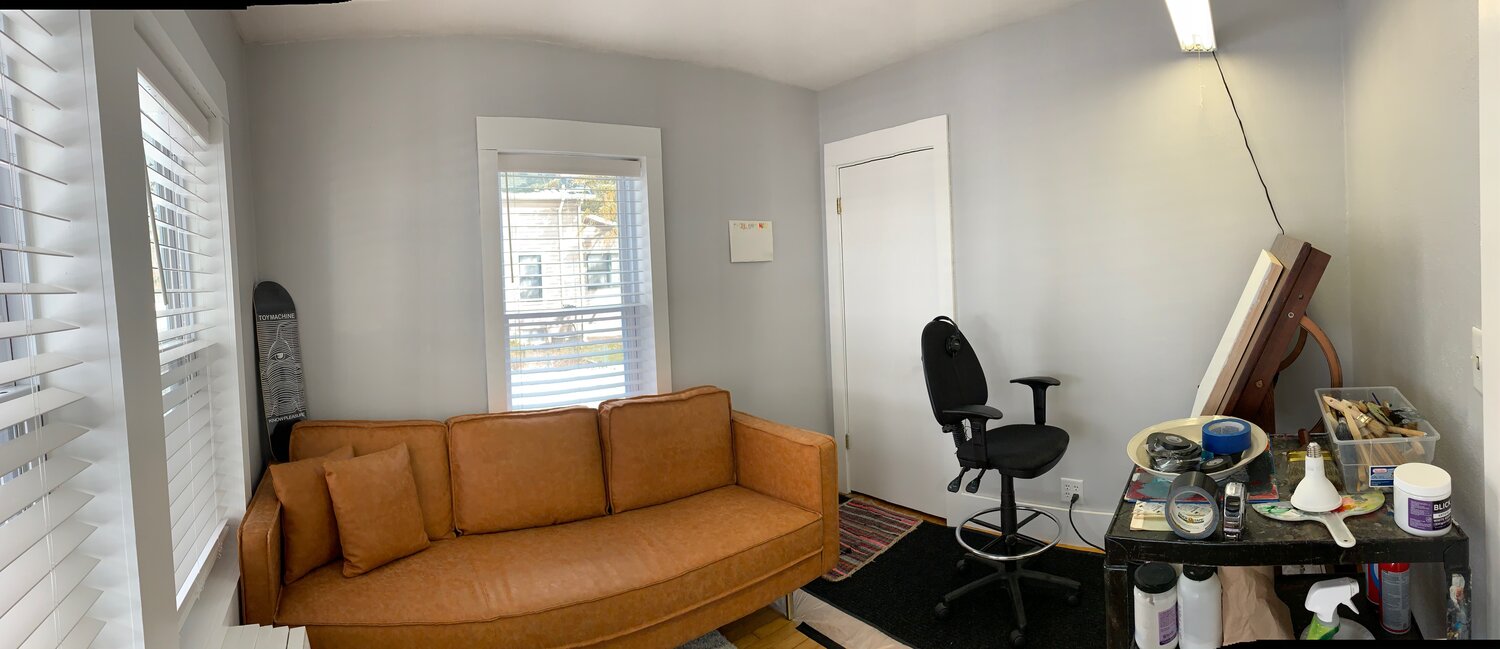 ---
Nancy Kubale - Rutherfordton, NC