What is influencing your work at the moment?
For the past few years, I've been fascinated by how water reflects the sky and trees.
First, with the almost perfect mirrored reflections of still water, then focusing on how variables such as ripples, wind, and waves change and distort that reflection. Sometimes I rely on chance, and occasionally, my husband lends a hand, tossing pebbles in the water for me while I take pictures.
Have you always been interested in portraying the landscape, how did you come to focus on this as your subject?
My work started out as figurative, but after a while I realized that I was more interested in color and pattern. Landscape, especially water and trees, provides countless ideas for me to pursue.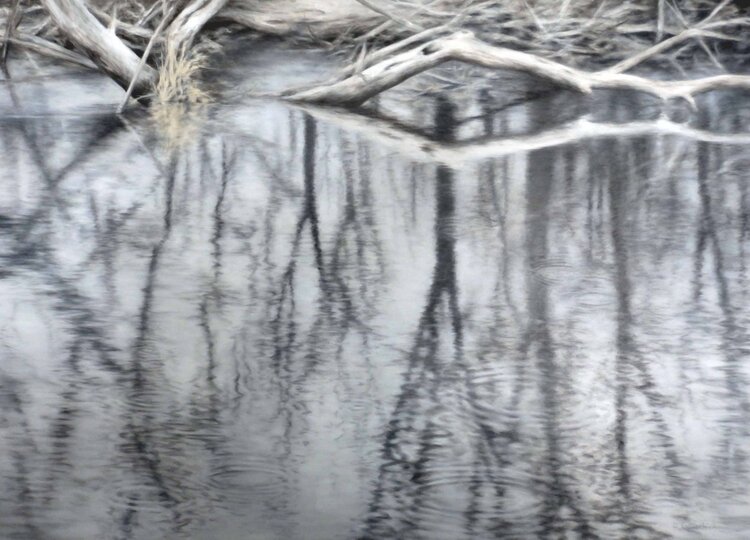 Twenty Feet Away on a Grey Day in May
oil on panel
14.25 x 19.75
Can you articulate what draws you to a particular composition?
I don't consciously set out with an idea in mind. I use reference photos to capture the moment and mood as it changes. I find interesting shapes and colors, changing, cropping and combining elements until one idea feels the best.
Who is/are an artist(s) that has strongly influenced your work?
That list would be far too long. I admire so many artists and appreciate art's endless possibilities. But when I'm painting I try to stay on my own path.
If you could have one work of art from a museum or private collection in your home what would it be?
A Rothko. Any Rothko.
Lift
oil on panel
12 x 9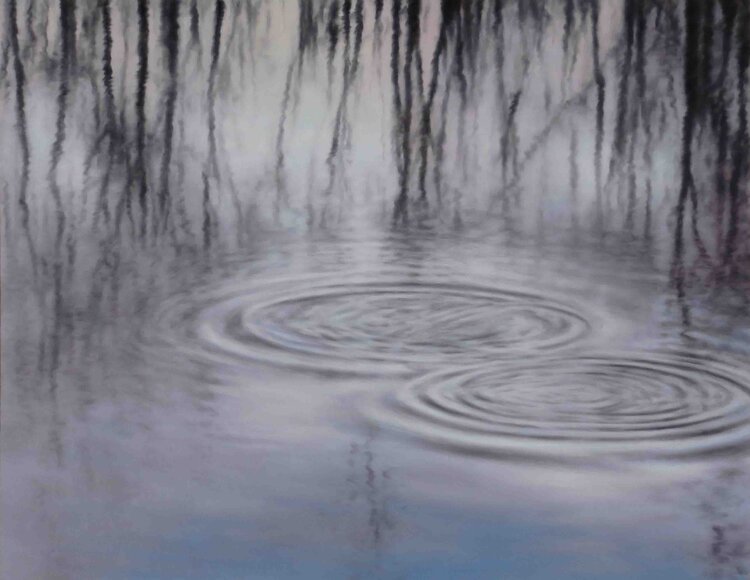 Gemini
oil on panel
11 x 14